Exposed: Gov't not oil firms that dictated latest oil price hike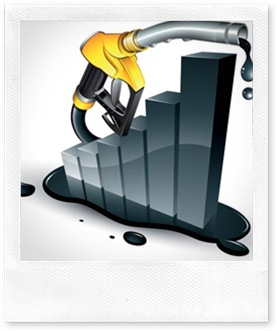 A kind reader flagged out the statement by oil giant Chevron that oil firms in Malaysia have no power to determine pump prices because they take a fixed margin agreed upon with the government.
This shows what experts have long accused the Najib administration of hiding - that the government is the one behind all pump price hikes in the country, not the oil giants or global prices as they would like the Malaysian public to believe.
The way officials keep using as an excuse that most Malaysians use the cheapest ROM95 alternative is also alarming. Not is only the quality of RON 95 much worse, there are safety concerns about its flammability and Malaysians would much prefer ROM97 - if only prices were kept more reasonable and in keeping with that of an oil-producing nation.
Oil price not controlled by companies
PETALING JAYA - Oil companies in Malaysia have no control over price fluctuations of petrol and diesel nor have they the power to determine the pump price for both fuels, said Chevron Malaysia Limited.
The company, which operates the retail brand Caltex, in a statement here yesterday said all oil companies currently operate at a fixed margin determined by the Government's automatic pricing mechanism.
"Under the current managed float for RON97, the Finance Ministry determines the pump price of RON97 and notifies the oil companies of the applicable price on a monthly basis, reflective of fluctuations of the oil prices in the international market," it said.
The statement was in response to Domestic Trade, Cooperatives and Consumerism Minister Datuk Seri Ismail Sabri Yaakob's remark that market forces controlled the price of RON97 and not the Government. -
Star