Four things Christians can do in the face of repression
By Thomas Lee [Uppercaise]

The latest seizure of 30,000 Malay Bibles from the Kuching Port in Sarawak [and] several such incidents in the past few years are nothing less than an assault on the God-given right to worship, and to practice and propagate their faith in their own national language, without oppression.
There should no place for such evil bigotry and discrimination towards any religious belief in our country which is founded on the fundamental human right of freedom of worship.
What then should the Christians in Malaysia do in the face of such an oppressive political tyranny?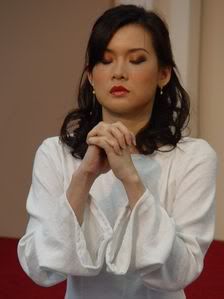 Unite in unceasing prayer. A nationwide non-stop prayer vigil should be organized by the various churches. Individual Christians should set aside a day each week to fast and pray.
Christians must be united to defend their rights and to curb and prevent any breach or dilution. Give steadfast support to church leaders in their negotiations with the authorities. CFM and its leadership should be resolute and unwavering in their stand.
Christians must emerge from their spiritual slumber to be more vocal and visible as citizens. Mobilize themselves to campaign and vote for those [politicians] who are righteous, just, honest, fair, humble, competent, and incorruptible.
Christians who are qualified and willing to serve the nation should offer themselves as candidates for election to Parliament and the various state assemblies.